DYNAMIC INTELLIGENCE
Far gone are the days when organizations could rely on traditional methods of cybersecurity to protect their entities as many of them results in extreme cost burdens without providing any effective solutions to the problem. An example of this is buying cloud or on-premises warehouse that offers no use but to store vast quantities of data, which must also be purchased from other suppliers.

Today more than ever, a constant stream of attacks are threatening businesses, which is why thwarting the attackers requires real-time, actionable intelligence. CatchProbe's AI-Driven, SaaS-based centralized and autonomous intelligence platform drills down on the layers of the Internet to create data-driven, real-time insights.

The summaries created from these insights are also presented on specifically designed dynamic dashboards to ease access to information for users.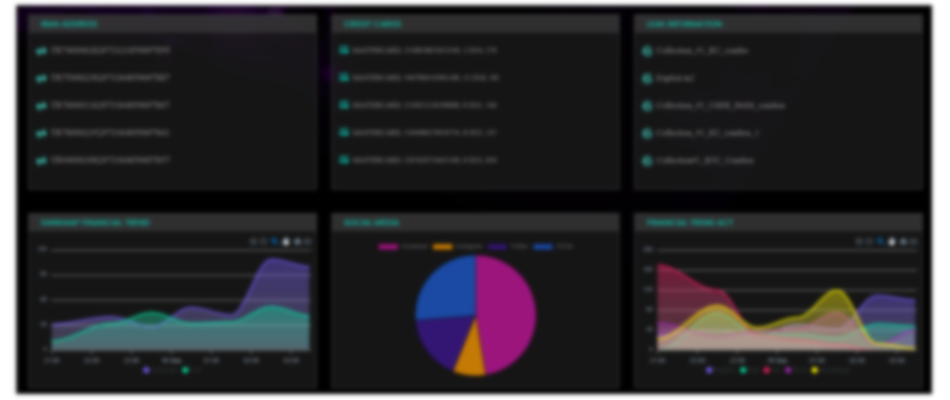 BANKING DASHBOARD
Cyberattackers are taking advantage of leaked information to target banks and what may seem to be a minor threat, such as a single password leak, could create serious consequences.

Find out what is happening in a single dashboard and gain visibility into the emerging threats.

CatchProbe platform also provides strong protection, made possible by Artificial Intelligence, against sophisticated attackers by detecting and preventing their acts.

E-COMMERCE DASHBOARD
With a vast number of financial transactions occurring daily, the retail industry has high volumes of valuable and sensitive data such as payment cards and other personally identifiable information.

CatchProbe's dynamic dashboard informs you of the leaks, provides insights into new ransomware, shellcodes, threat actors and more.

CatchProbe's products also provide network security by giving retail organizations deeper knowledge of risks while also enabling continuous attack/threat mitigation and intrusion detection. Set unique traps, follow open source intelligence, and search for information about all aspects of your organization on social media and the deep web. Be aware of leaks and manage your threats.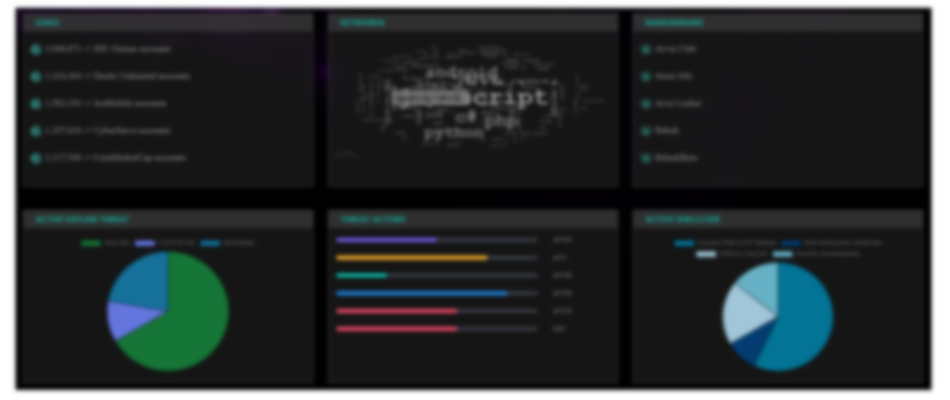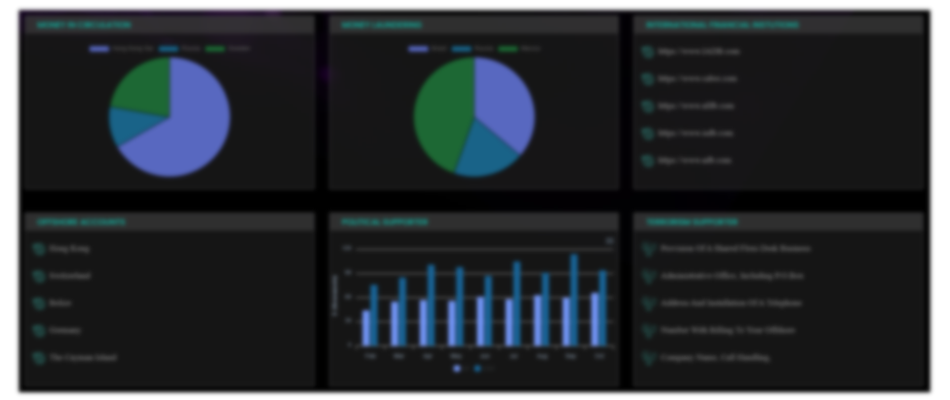 FINANCIAL INTELLIGENCE DASHBOARD
CatchProbe's related products dig deep into the cyber intelligence world to collect information from all layers of the Internet. This also includes information on financial transactions to enable you to predict the intentions of threat actors.

The Financial Intelligence Dashboard presents the insights created from these data to inform you of what is happening in the dark side of the cyber world financially.

The unique nature of CatchProbe's module integration allows you to be more informed than ever.

ICS/SCADA INTELLIGENCE DASHBOARD
CatchProbe's dynamic dashboard presents summaries of key information on the most active attacker IP addresses, exploits, methods, hacker groups and more.

The energy industry becomes more intertwined every day. Since these organizations rely on complex and vulnerable infrastructure, they are being increasingly targeted by cyberattackers.

With CatchProbe's products, you can also take defensive and offensive measures for maximum protection against data breaches, manage threat intelligence, set unique traps to catch attackers, and protect your systems and infrastructure.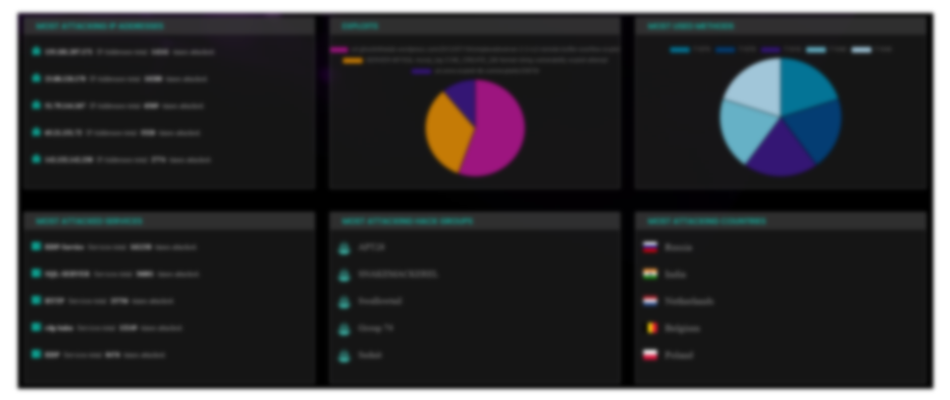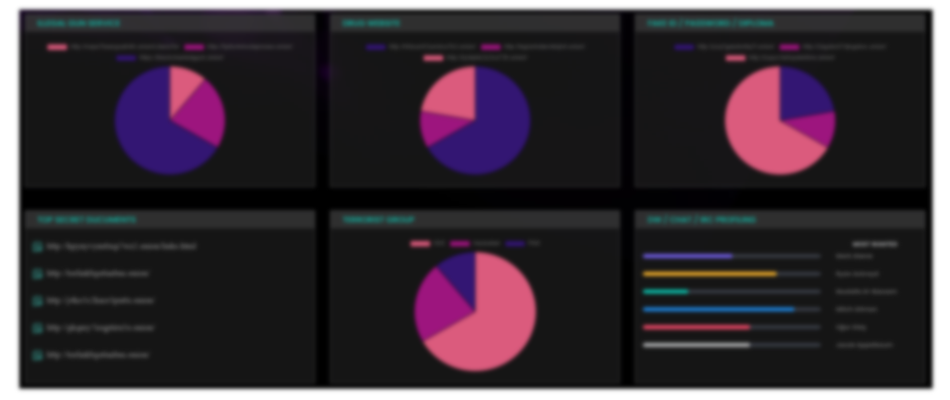 LAW ENFORCEMENT DASHBOARD
All details of threat actors and their crimes are gathered from all layers of the Internet by our next generation, AI-based products to facilitate and speed up the work of law enforcement officers.

The findings regarding illegal gun sales, drug markets, terrorist groups, and more are also provided on the dynamic Law Enforcement Dashboard to ease the access and tracking of information for officials.

With CatchProbe's All-in-One platform, law enforcement will be more equipped and prepared than ever.

LEAK DASHBOARD
Observe automatically updated, real-time graphics on Leak Dashboard to find the most recent leaks and where they were published.

CatchProbe's LeakMap contains petabytes of leaked data and is constantly growing while DarkMap continuously searches all layers of the Internet to gather more information.

CatchProbe's All-in-One platform enables you to be aware of all critical information.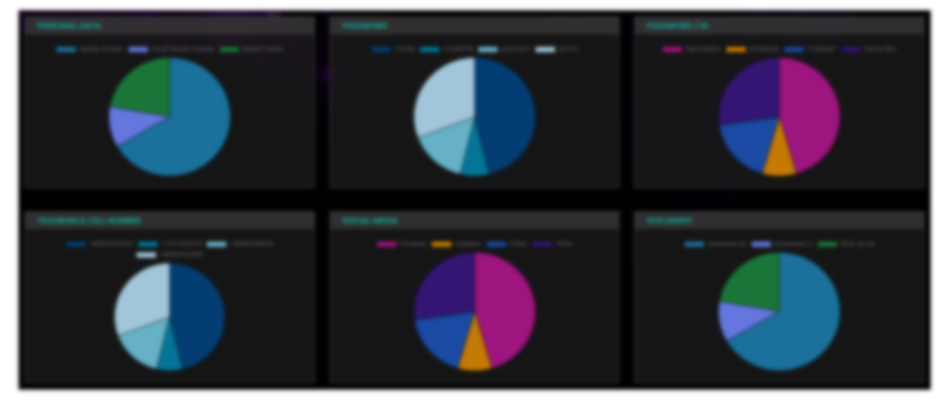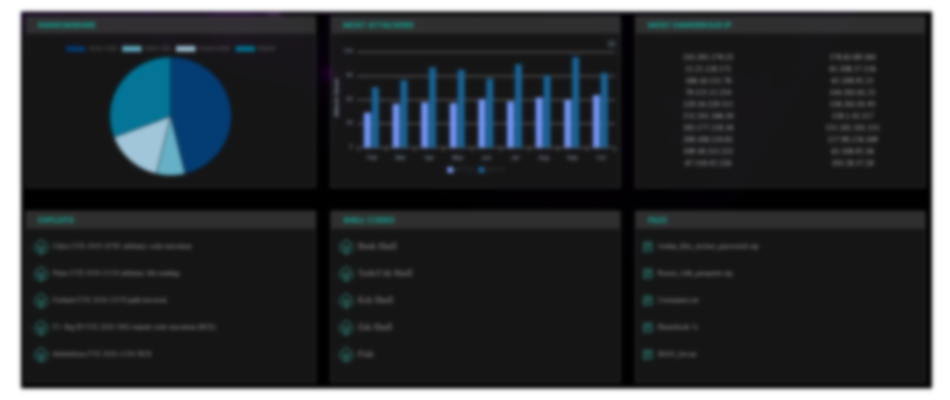 SECOPS DASHBOARD
Gain insight and access to files, exploits, and more straight from the SecOps Dashboard.

Dynamic dashboards are created to enable your security operations professionals to have easy access to summaries of critical information, gathered by CatchProbe's next generation, AI-based products.

WEBINT DASHBOARD
The WebInt dashboard offers users of CatchProbe's platform dynamic, real-time insights into the types, severities, and sources of threats, leaks, scam documents and more, found on the surface, deep and dark webs.

Dashboard also has a well-designed interface that allures the users, just as the rest of the platform.